Our Team
Know your Roots - Be a Good Steward - Live your Vision - Leave a Legacy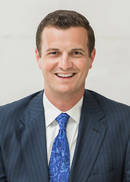 Justin W. Partlow, CFP®, RICP®, CASL®, ChFC®, CLU®
Wealth Management Advisor
Office 903-730-9300

Justin and his wife, Jessica, recently moved to Tyler from the big city of Dallas. They are raising two independent, kind, mischevious, and spirited young girls, Laurel and Laney. Justin values time with his family over everything else in his life.
On a typical weekend, you will find the family attending services at Flint Baptist Church just south of Tyler, attending a local festival or flea market, watching a movie at home, or playing in the back yard.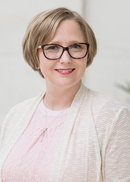 Jennifer J Rinehart
Director of Investment Operations
Office 903-439-4829

A 1997 graduate of Sulphur Bluff ISD with over 16 years of retail industry experience, Jennifer grew up in the small town of Dike, Texas. She runs our investment operations by processing new accounts, helps process retirement distributions, and coordinating transfers and rollovers.
She now lives in Sulphur Springs where she has 12 nieces/nephews that keep her busy on her days off.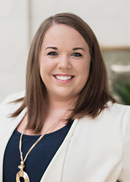 Brianna Lynn Martin
Director of Insurance Services
Office 903-439-4829

Brianna is an East Texas girl with an Associate's Degree in Psychology from Tyler Junior College who joined our team in 2016.  She leads our insurance department by navigating our clients through the application process and acts as the liason between underwriters and clients.
When not in the office, Brianna loves crafting and spending time with her 2 year old daughter, Emma, at their home in Lindale, TX.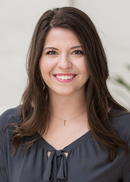 Rebekah Cooper
Director of Client Relations
Office 903-730-9305

Rebekah joined our team in 2017 after finishing classes at Texas A&M University-Commerce.  She keeps our clients engaged through outreach, appreciation programs, account aggregation, and schedules annual financial plan review meetings.
If she's not spending quality time with family, you can find Rebekah experiencing a new coffee shop or restaurant while catching up on the latest current event and economic news.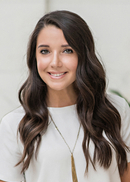 Laura B Doyle
Director of Selection
Office 972-661-9888

After attending the University of Texas, Laura returned to her hometown of Tyler, Texas and entered the banking industry. Now she safeguards our office culture by selecting excellent representatives and coordinating their career development.
In her free time, Laura enjoys being active and traveling with her husband, Chase.